Product Review of The Little Kernel
According to The Little Kernel website: THE LITTLE KERNEL left his mother's cob on a small farm at a young age to join the Flavor Brigade, hungry for a taste of adventure. He quickly popped to the top of his class because of his insatiable desire for exploration and daring flavor combos. He continues to live his motto today: Never surrender to subpar snacks!
The Little Kernel does not use any artificial ingredients. What makes it unique is that Olive Oil is actually one of the ingredients, as an Italian-American gave me even greater appreciation for the product.
We tried Truffle Sea Salt, White Cheddar and Pink Himalayan Salt. All products are popped in 100% Olive Oil, Gluten Free, Dairy Free and Non GMO. At first it was strange to eat Popcorn that was so tiny as I was able to get used to it as The White Cheddar tasted natural and not artificial.
A serving of The Little Kernel is roughly 150 calories. A serving is 1oz as there are about 4 servings per bag so it's a good amount of popcorn in each bag. The Little Kernel is definitely a low-calerie, tasty snack that is perfect for movie nights and in-between snacks.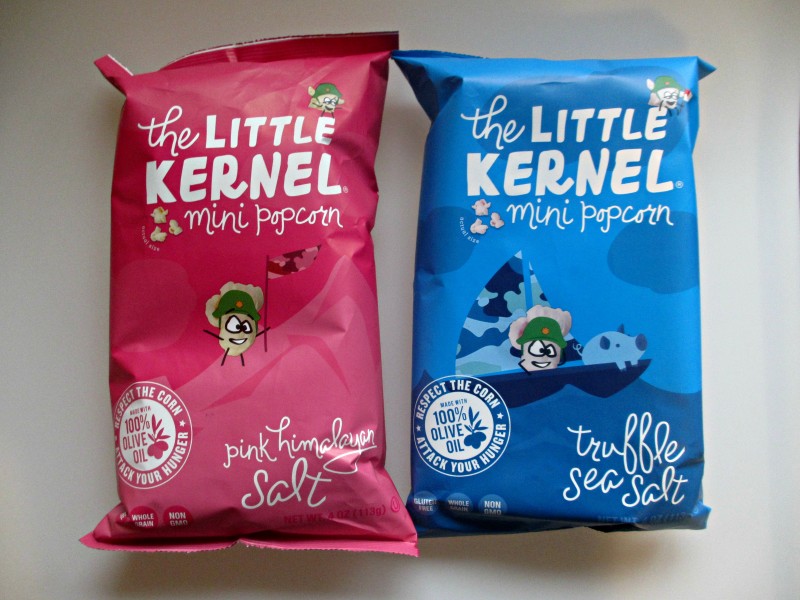 Credit: Google Images
Although it may seem somewhat gimmicky, they don't get caught in your teeth or are oily which is a big plus! The taste is definitely there as its not your regular popcorn snack. We definitely recommend The Little Kernel for both traditional popcorn lovers and even snack chip lovers.
To purchase The Little Kernel Popcorn: Buy Little Kernel Here