There is a lot of content on Netflix that just is not worth looking into. However, Netflix also offers an incredible lineup of shows that viewers all over can enjoy. It is just important to know where to look and what to look for. This list contains my personal favorite shows that I am sure everyone can enjoy when they just do not know what to watch.
Maniac
This 10-episode miniseries, starring Emma Stone and Jonah Hill, is a trippy and eerie show about a drug trial for a new medication that is supposed to replace the need for therapy for a more internal way to combat mental illness. This show is fairly new but snuck its way onto the list for its ability to hold the attention of viewers through complex themes and intrigue as the show progresses.
Ozark
Ozark is currently in its second season and it is only getting better. Starring Jason Bateman, this show displays a family forced to launder money for a dangerous cartel while set in the Ozark. This shows dark undertones and creative writing make it a very interesting watch and is probably going to be one of Netflix's staples in terms of original content.
Mad Men
Mad Men, Starring John Hamm, is probably the oldest show on the list but that does not mean it is any less well made. Mad Men is about executives on Madison Avenue in New York City Running a mid-range advertising agency in the 1950's. Just a well thought out show with as much business storylines as well as personal stories about the characters themselves. This show went full circle after seven compelling seasons. It is absolutely worth giving a shot.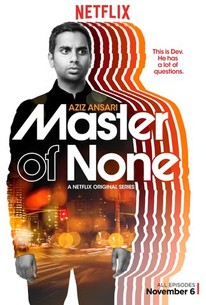 Master of None
Master of None, Starring Commodian Aziz Ansari, follows Dev around New York City as he tries to find himself in terms of his successful but underwhelming acting career as well as his dating and romance life. The show, I would say, is a little out there but is overall a very quality watch. Master of None is a bit of a thinker with less "in your face comedy" and more dry humor. Of all of these shows, in terms of mass appeal, this is the biggest gamble but if you stick with it, it just might be your next favorite show.
BoJack Horseman
BoJack Horseman is the only animated series on the list but do not let that deter you. BoJack Horseman, starring Will Arnett and Arron Paul, is a show that can be at times some of the silliest and nonsensical program you have ever seen as well as one of the more serious shows on Netflix. It is a show that will make you think and still is able to make you laugh. It is easily one of my favorite shows on Netflix.
Narcos
If you like shows based on true events, then Narcos is the show for you. This show follows the tale of the real life drug king pin Pablo Escobar who was one of the most infamous drug lords on the planet. The thing that makes this show so good is that it is not only fascinating to see real events that occurred in human history but also is incredibly written. Narcos takes the viewer back to a time when Drug lords-controlled Columbia as well as a good portion of the United States. An incredible and fun watch for history buffs and people who just enjoy good Television
The Office
Last but certainly not least, the office, starring Steve Carrel is a show that is an absolute must watch. From top to bottom it is the best show on Netflix. It is a very light watch about a paper company in Scranton Pennsylvania. It is absolutely hysterical and is even better if watched in chronological order. The viewer gets to watch the characters grow and feel like a member of the family. This show puts other sitcoms to shame and with plenty of hilarious episodes to watch, it is hard not to like.