The word yoga dates back to hundreds of years when there was the Sanskrit word 'yuji' which means yoke or union. Since then, it has been always an ancient practice to bring mind and body together. With a myriad of breathing exercises, meditations, and right poses to relax your body, yoga always boosts up your health.
If you practice yoga, it is certain that you will end up having a fit and fine body. Also, yoga offers different psychological perks too. In this article, I will discuss the health benefits comprehensively. You will certainly end up upgrading your health like never before if you follow the points mentioned below.
Read on to know
Accentuates muscle flexibility
Yoga is one of the popular ways to stretch and tone almost all the muscles of your body. The most popular poses like planks can strengthen your legs, arms, abs, and shoulders. However, it doesn't mean that you need an extreme level of flexibility to do yoga.
The beauty of yoga lies in the fact that it can be practiced at all ability levels. Also, doing yoga daily can enhance your posture which will finally let you walk and sit straightly on your desk. If you want to make keep your muscles strong and sound, opt for yoga now.
Let you lose weight
No! You don't have to bend double in a particular yoga to lose the extra pounds. Rather, the everyday yoga postures are enough to boost up your metabolic system. You will also burn more fat which will ultimately let you lose the extra weight.
Moreover, if you go for daily yoga, it can even restore the hormonal balance in your body. Thus, it will help to normalize your weight.
Enhances your energy level
All that you need to opt for is nothing but just a few minutes of yoga and thus your energy level will be boosted up. It will further keep you fresh for a long time amid your busy life. Some of the best energy boosting yoga poses include those which extend your spine. A few of the examples are tree pose, cobra pose and so on.
Yoga encourages higher brainpower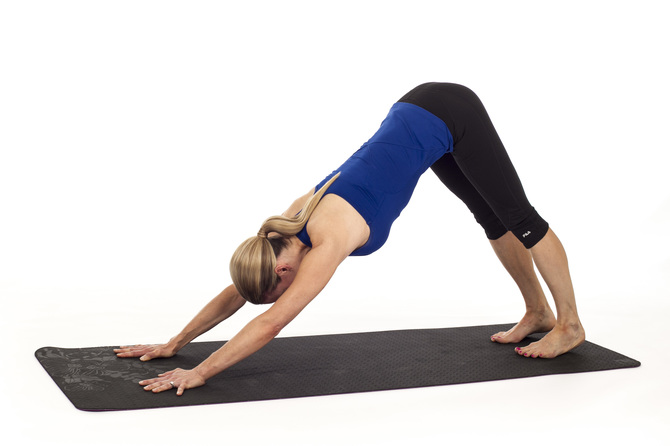 The poses like downward dogs can not only relax and de-stress you but also increases the function of your brain. If you just go for a short yoga session of just 20 minutes, it will improve your focus and information retention. So, whenever you feel soggy for the next time, don't grab a can of energy drink immediately. You can rather consider spending some time on the yoga mat and it will certainly give you an overall relief.
Isn't yoga something really amazing? What are you waiting for? Just relax and do some poses every morning. You will definitely be able to avoid most of the health issues. In the end, you will be able to live a healthy and hearty life.